F203 San Francisco Bay Area (Hard Copy) Fishing Map (With GPS)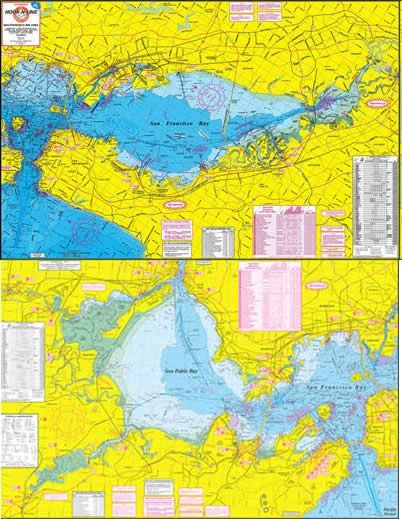 F203 San Francisco Bay Area (Hard Copy) Fishing Map (With GPS)
We now have an "Unfolded Map" option.
(Waterproof or "NON" Waterproof)
Please call us @ (281) 286-6554 for more information.


This detailed two-sided inshore saltwater fishing map covers San Francisco Bay, the Golden Gate area, San Pablo Bay, the Napa River and many rivers around the bays. The map shows latitude - longitude lines, depth contours, islands, marinas, boat ramps and well marked fishing locations. Tables have listings for the marinas, boat ramps and various waypoints all with GPS coordinates. Fishing locations are detailed in a chart with GPS coordinates, special notes, and fish species caught for different times of the year.