F202 Offshore Golden Gate-South Section (Hard Copy) Fishing Map (With GPS)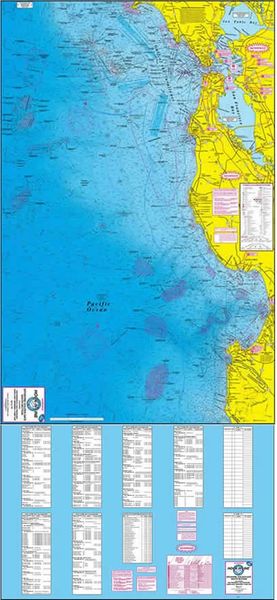 F202 Offshore Golden Gate-South Section (Hard Copy) Fishing Map (With GPS)
We now have an "Unfolded Map" option.
(Waterproof or "NON" Waterproof)
Please call us @ (281) 286-6554 for more information.


This two-sided offshore saltwater fishing map covers the Pacific Ocean offshore of the Golden Gate from Point Sur at the south end to Point Reyes at the north end. The map shows latitude - longitude lines, depth contours, islands, sea mounts, underwater canyons and well marked fishing locations. The reverse side of this map has listings for the fishing locations with GPS coordinates, water depths and fish species caught for different times of the year.