F142 Gulf of Mexico Oil Platform (Hard Copy) Fishing Map (With GPS)-(Non Waterproof Only)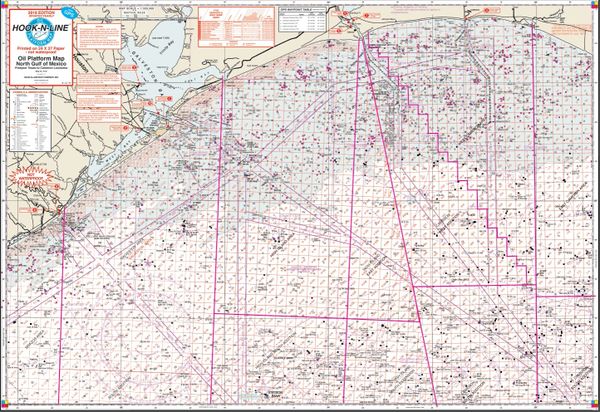 F142 Gulf of Mexico Oil Platform (Hard Copy) Fishing Map (With GPS)-(Non Waterproof Only)
This map comes in as a 
NON Waterproof (only)
"
Folded
" as well as an "
Unfolded 
" 
options
.


Choose Your Format Options (Above):
Folded Map: $20.00
Unfolded Map: $32.00 ($20.00 + $12.00 for "UPS Shipping")


This is an offshore fishing map showing 
up to date
 oil platform locations.
I made this map because the oil companies frequently add or remove platforms that the fishermen need to keep up with.
I print this full size map (24x36 inches) on demand when the customer wants it.
I check the map area frequently with government charts that are updated approximately once a month.
The map also lists GPS coordinates for all lease blocks having oil platforms.
The only drawback in providing 
up to date
 maps is that they are printed on regular paper that is 
not waterproof
.
Please call us @ (281) 286 - 6554 if you have any questions.