F140 Lake Belton & Lake Stillhouse Hollow (Hard Copy) Fishing Map (With GPS)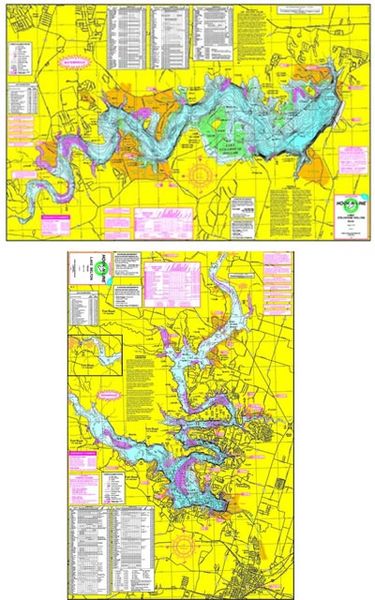 F140 Lake Belton & Lake Stillhouse Hollow (Hard Copy) Fishing Map (With GPS)
We now have an "Unfolded Map" option.
(Waterproof or "NON" Waterproof)
Please call us @ (281) 286-6554 for more information.


A two sided fishing map with Lake Belton on one side and Lake Stillhouse Hollow on the other. These are both medium size freshwater lakes located in the Temple - Killeen area. Both lakes are in rocky areas and have very clear water. These lakes hold Black and Smallmouth Bass as well as White Bass, Catfish and Crappie. Many fishing tournaments are held in these two lakes every year. Both lakes have GPS numbers for fishing spots, marinas, boat ramps and other locations.