F121 Houston County Lake (Hard Copy) Fishing Map (With GPS)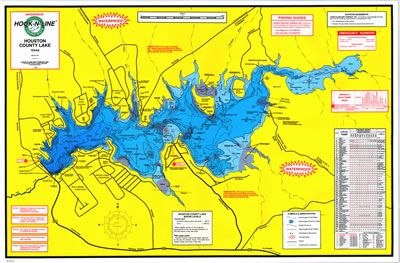 F121 Houston County Lake (Hard Copy) Fishing Map (With GPS)
We now have an "Unfolded Map" option.
(Waterproof or "NON" Waterproof)
Please call us @ (281) 286-6554 for more information.


A small freshwater lake located 10 miles northwest of Crockett. Houston County Lake is known for its large black bass. Other popular fish species caught in the lake are Crappie, Striped Bass, White Bass, Catfish and Bream.