F111 Lakes Whitney & Aquilla (Hard Copy "Unfolded Non Waterproof" Only Fishing Map (With GPS)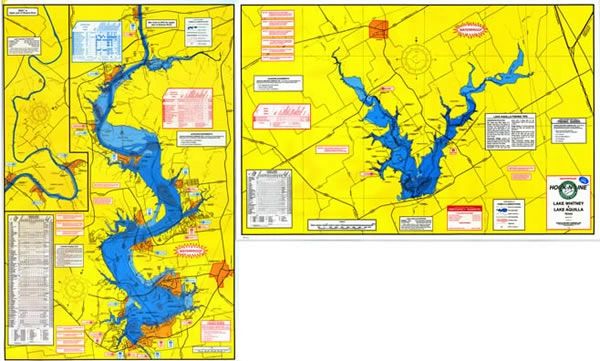 F111 Lakes Whitney & Aquilla (Hard Copy "Unfolded Non Waterproof" Only Fishing Map (With GPS)
This is an "Unfolded Non Waterproof 1 Sided Map Only".
Please call us @ (281) 286-6554 for more information.
Lake Whitney is a medium size freshwater lake located about 50 miles south of Fort Worth. Whitney is a beautiful lake with rocky cliffs and deep coves. It is especially noted for its striped bass. Lake Aquilla is located a few miles east of Whitney. Both lakes have GPS numbers for fishing spots, marinas, boat ramps, and other locations.