F104 Wade (Hard Copy) Fishing Map of East Galveston Bay Area (With GPS)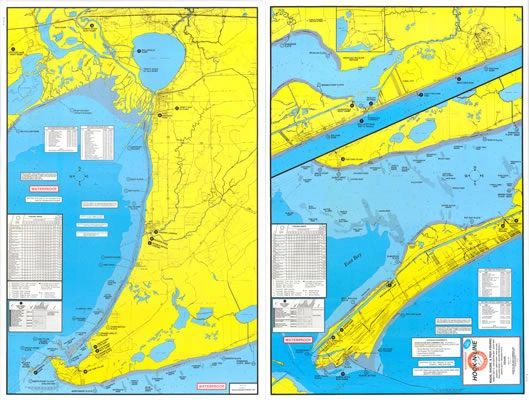 F104 Wade (Hard Copy) Fishing Map of East Galveston Bay Area (With GPS)
We now have an "Unfolded Map" option.
(Waterproof or "NON" Waterproof)
Please call us @ (281) 286-6554 for more information.
An inshore saltwater two-sided fishing map for the "wade" fisherman. This map has many wade fishing spots for the "boat-less" fisherman where you can drive and park your car to begin your fishing trip. For the "boat-less" fisherman, road access is shown for Trinity Bay, East Bay, Anahuac, Smith Point, Rollover Pass, Bolivar Peninsula and the North Galveston Jetty. There are also many out of the way wade fishing locations accessible only by boat. The map has GPS locations for fishing spots, marinas and boat ramps.